• client gifting • corporate gifting • full gifting service • gift hamper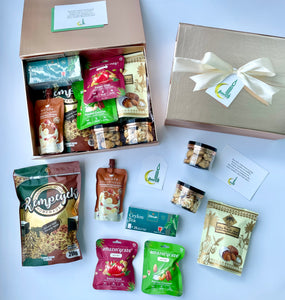 Inspiration behind this gift box Hari Raya is our favourite event to create a gift box because we personally celebrate this and we know deeply what our family loves. We'd get really excited about what we would like to gift to our own family. On my dining table during Raya, I'd have the most delicious freshly-baked cookies, my favourite crackers/rempeyek sealed in a bottle, a mandatory Asian flavoured nuts just for my mother to munch on, hot tea for older guests and flavoured milk and chocolate-coated dates for my children, niece and other kids that come over for Raya visiting. We...
---
• client gifting • corporate gifting • full gifting service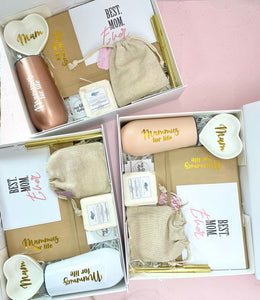 We recently did a corporate client gifting for a non-governmental organisation and we absolutely loved how it turned out! And thankfully, the same goes for their clients.  Selecting the Right Content for your Client In this project that I will share with you, our client from Thye Hua Kuan wanted a gift suitable for mummies and they chose the right set to suit their clients - our Retreat Box for Ladies. In collaboration with Immerse Soapery, we created this concept as we imagined an overworked mother requiring a very much needed retreat - with nice-smelling handmade soap in their shower and opening a wardrobe freshened with Japanese honeysuckle scented wax...
---
• client gifting • corporate gifting • full gifting service • gift hamper • office gifts • singapore gift delivery service
It's officially here! We've been asked time and again by businesses and organisations and we have finally launched our Full Gifting Service!  We understand that gifting is a very stressful event for you. Our mission is to help you have a pleasant gifting experience and stress-free gifting event from start to finish. We also recognise the importance of gifting to strengthen relationships with the people that are important to your business - your employees, clients and stakeholders. That's why we are here to help you or your business curate personalised gift boxes that are purposeful, personal and well thought out for the intended recipient. By sharing our outline...